The Bolshoy Ice Dome is the home arena of HC Sochi. Currently it is one of the most sophisticated and capacious arenas in the KHL. The premises are located on nine levels, two of which are in the podium and underground parts.

The architectural concept of the Bolshoy Ice Dome is based on the image of a frozen drop. The project was designed in accordance with the requirements of the International Olympic Committee (IOC), the Technical Guidelines of Sochi-2014 Organizing Committee Autonomous Non-profit Organization and the International Ice Hockey Federation (IIHF). In the course of the project development the preference was given to state-of-the-art engineering solutions. The principle of universality and multi-functionality served as the cornerstone for the design solutions for the structure of the Ice Dome. Such a complex design was implemented in the Russian Federation for the first time.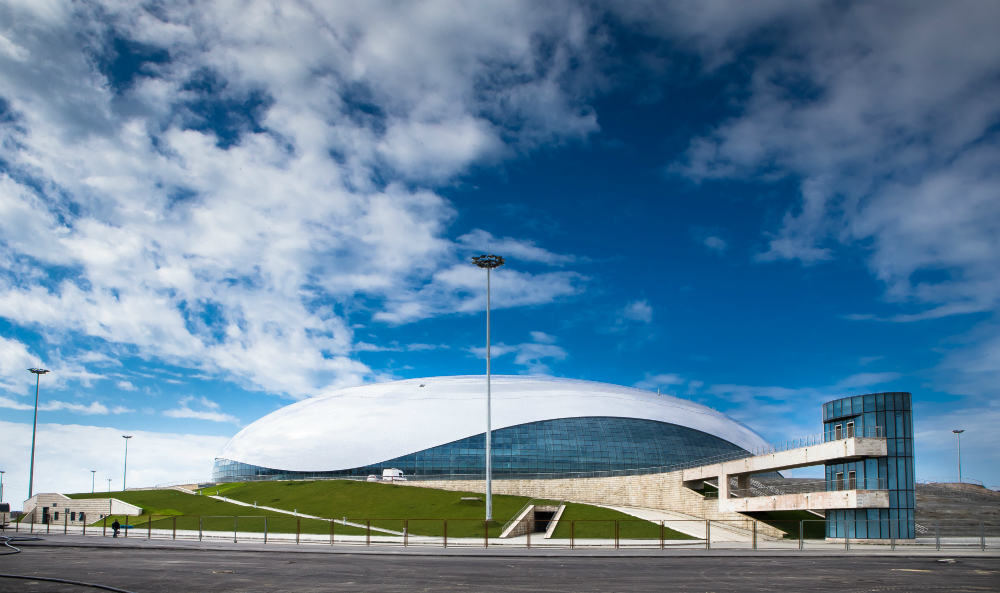 The total area of the Ice Dome is 96,155 square meters. It is equipped with sliding transformable stands, allowing to change the field of play for various sporting competitions as well as other mass events.
Дворец спорта оснащен сдвижными трансформирующимися трибунами, позволяющими изменять площадь игрового сектора для проведения различных спортивных соревнований, а также других массовых мероприятий. Крыша «Большого» представляет собой огромный экран размером с 12 хоккейных площадок. Благодаря встроенным в купол светодиодным модулям на него могут транслироваться динамические изображения и тексты.
People with reduced mobility may use special tracks to the arena entrances as well as dedicated areas on the stands and equipped WCs. The arena has a baby care room and a first aid room. During events there are buffets, vending machines and entertainment areas in the lobby.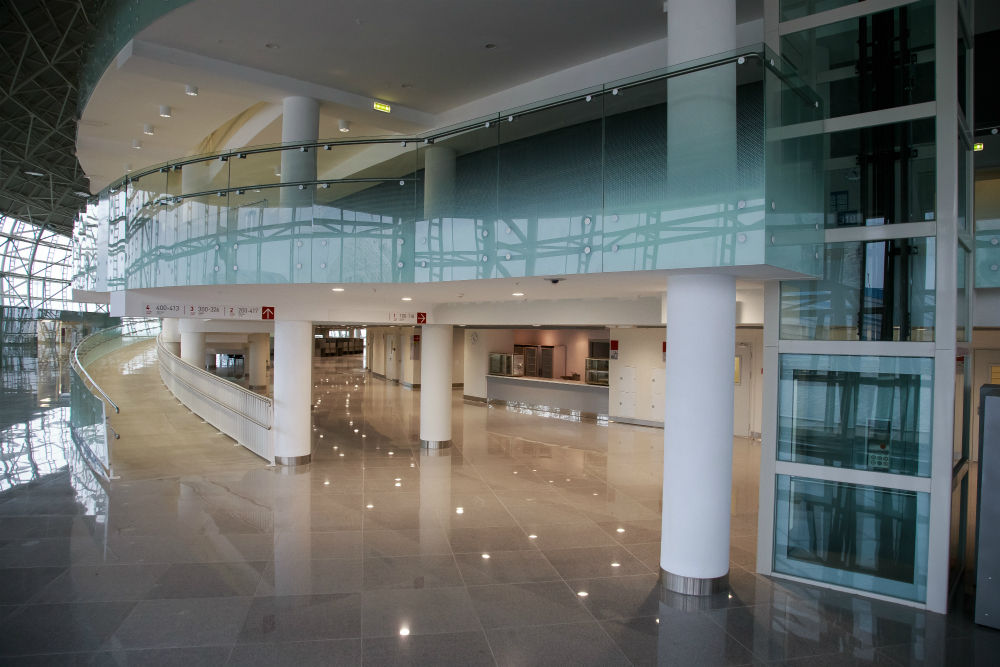 VIP boxes are located on the third level. There are fully autonomous, modern and comfortable rooms with separate entrances, their own seats, panoramic view and catering services.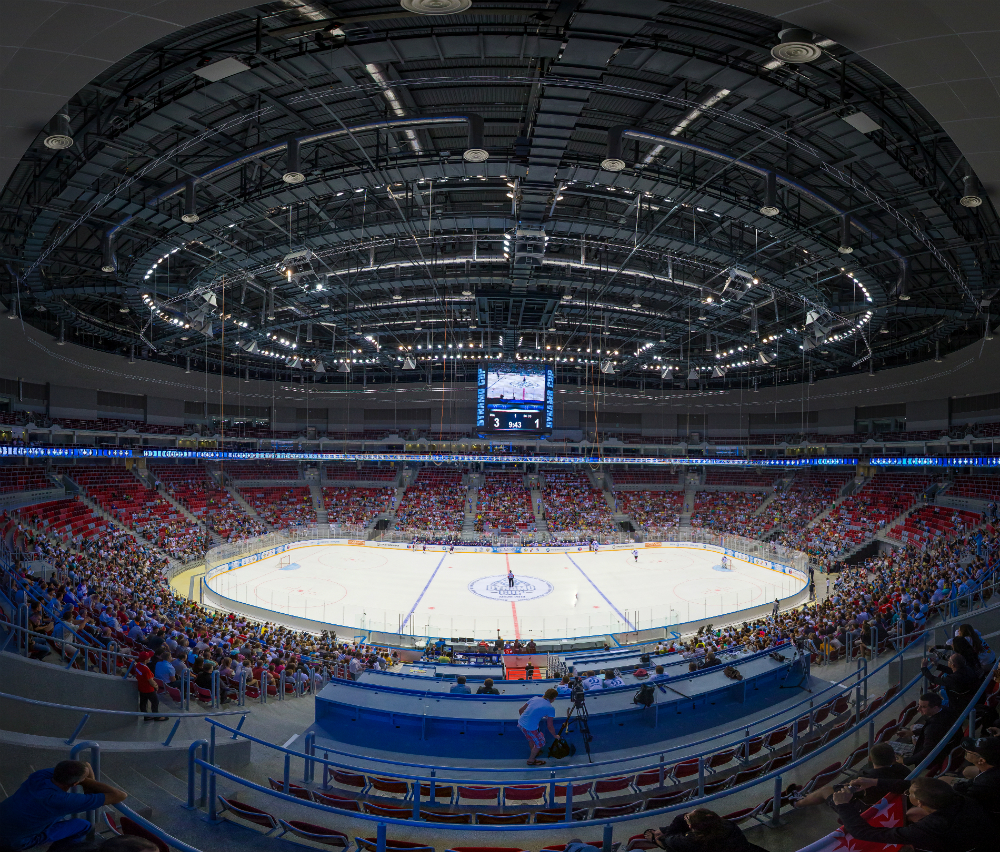 HC Sochi sponsors and partners in 2021/22 KHL season
Partners of the 2022/23 Fonbet KHL season